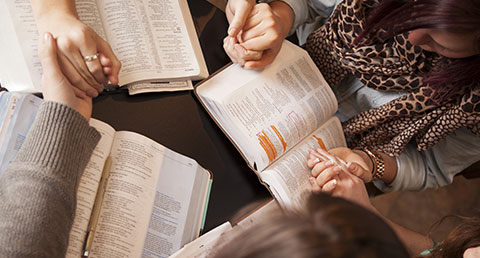 Worship Ministry
Finding a place for spiritual growth and a place to build relationships can be difficult. Our ministry is a perfect place for people of all ages to gather and build a deeper, more meaningful relationship with God and each other. You will find our traditional worship style and genuine love for each other a breath of freshness in this world today. Open to everyone, come and be a part - we'd love to see you here.
GENUINE WORSHIP FOUND ONLY
THROUGH JESUS CHRIST
Faith comes by hearing and hearing by the Word of God (Romans 10:17). At Calvary Baptist Church, faith in God and His Son Jesus Christ are the cornerstones for our ministry. This is what strengthens our commitment to the community, our neighbors, and our country.
Student Ministry
Led by an adult teacher of our church, the student ministry is for school/college aged youth. They meet once a week on Sunday mornings during the Sunday School hour. We engage in fellowship and team building. Discussions about the gospel and how it pertains to life today is a big part of our ministry.